Coupon Code
If you have a coupon code that is for a discount, you can simply enter the code during the checkout process.
Redeemable Code
If you have a coupon code that upgrades your package for a timeframe, please see the screen shots below.
1. Login to your account and click your account name in the top right.
2. Click on Package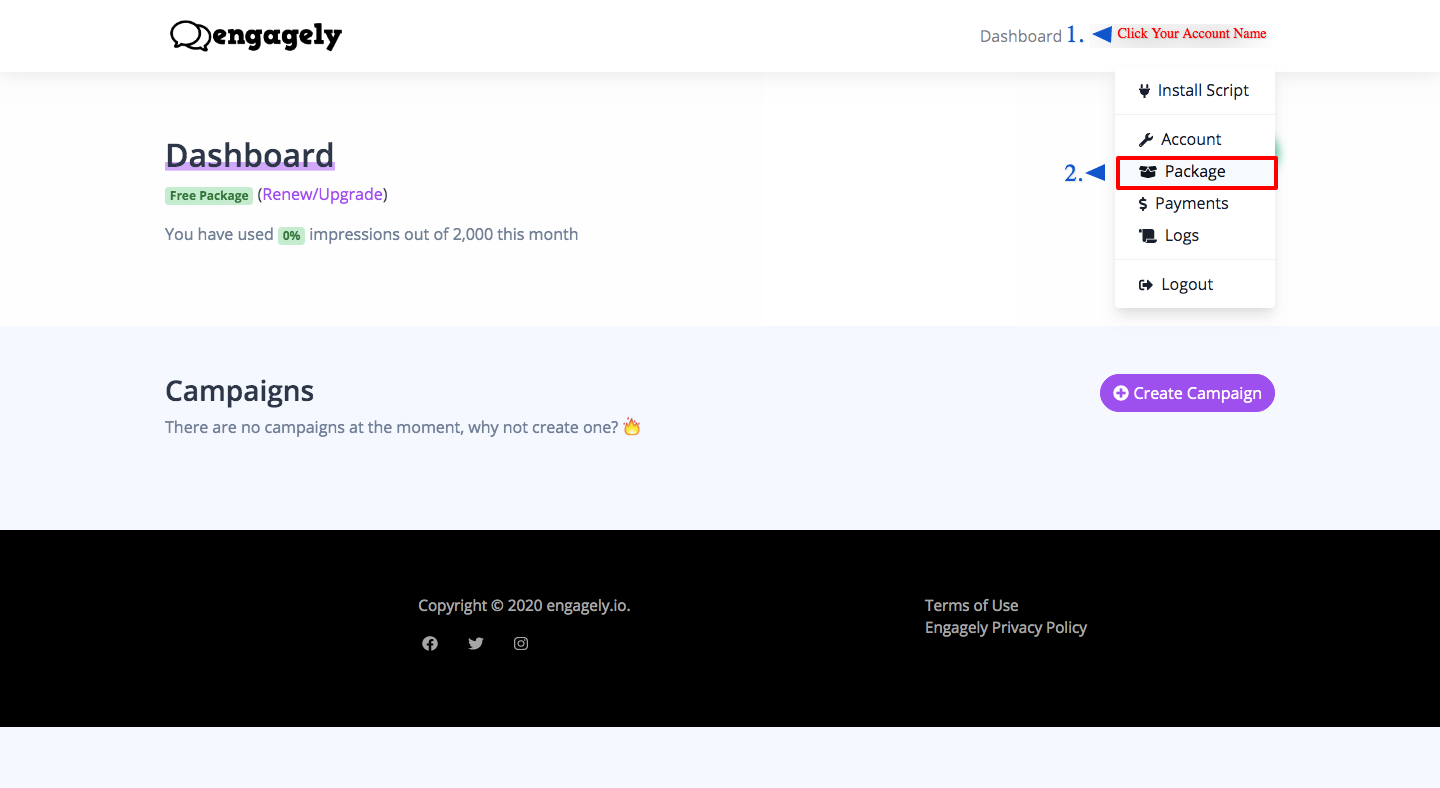 3. At the bottom of the page, you'll find a "Redeem" area where you can enter your code.
4. Enter the code and then click "Upgrade Package"
5. That's it, you've redeemed your code.