Install Engagely in 4 Easy Steps!
Before attempting any integrations, please ensure the following.
You've backed up your website
You've already signed up for Engagely, activated your account, created a campaign and created at least one notification. Click here to view our Getting Started Guide for step by step directions.
Assuming you have access to your website template and get edit the area that contains the <head> </head> tags, do the following steps.
1. Login to Engagely and in your dashboard, click "Install Script" in the top right of the page.

2. Copy the Engagely tracking pixels code so you can insert it prior to the </head> html tag on your website.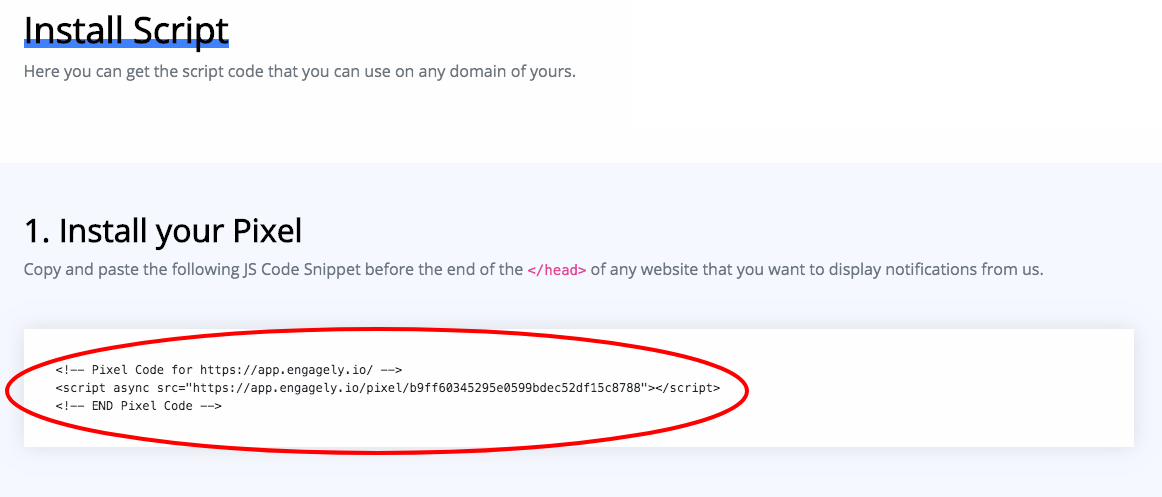 3. Now access your websites code and paste the pixel prior to the </head> tag.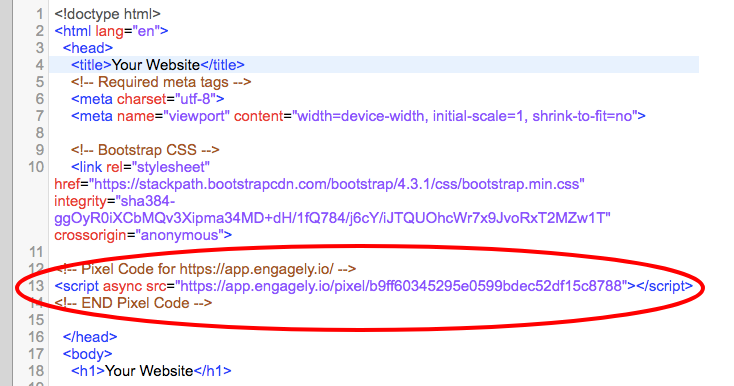 4. Save your work and ensure your Engagely Campaign and Notification are live.